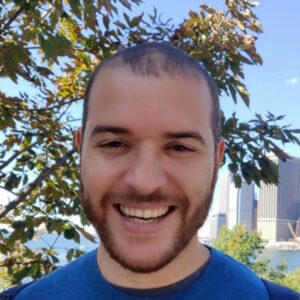 Postdoctoral Research Fellow
Nazim is a Postdoctoral Research Fellow in the Department of Radiolgy at Brigham & Women's Hospital and Harvard Medical School. Before joining the lab, he was a postdoctoral research fellow at Inria Strasbourg (France), within the Mimesis group. He completed his PhD on augmented reality for hepatic surgery using soft-tissue simulation at the University of Lille in France.
His is currently working on developing new approaches of augmented reality during neurosurgery and new methods to improve the understanding of neurovascular digital subtraction angiography.