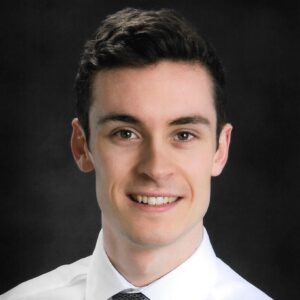 Postdoctoral Research Fellow
Colton is a visiting MD/PhD student in the Golby Lab. He is pursuing an MD / PhD in Computing at the Laboratory for Percutaneous Surgery at Queen's University in Canada, supervised by Professor Gabor Fichtinger. Previously he completed his BCompH in Biomedical Computing and MSc in Computing at Queen's University with a focus on deep learning and low-cost surgical training platforms.
His primary research interest is applying open-source software, deep learning, and point-of-care ultrasound to build accessible surgical navigation and training technologies. His current research involves the development and validation of low-cost neuronavigation tools for deployment in limited-resource settings.